WHY COLOURS MATTER
Behind every new trend colour is a dyeing process that is often harmful to the environment. - So how good can clothes feel when

you don't know what material you're wearing? With this MA fashion collection, I am showing that sustainability and aesthetics

cannot be seen separately from each other.
PRINTING WITH MICROALGAE INKS
Water is the most important component of our lives. This valuable resource is limited. Current manufacturing and dyeing processes in the fashion industry are focused on the use of non-sustainable textiles and highly polluting dyes.
Interdisciplinary collaboration between design and natural science has resulted in innovative microalgae inks for printing on textiles.
The aim of this work is to sensitise the viewer to the temporary and sustainable nature of clothing, as the prints dissolve when they come into contact with light. It is up to the wearer to decide how to deal with the "living" microalgae prints. In this way, organic processes and their temporary nature are elevated to the level of aesthetics.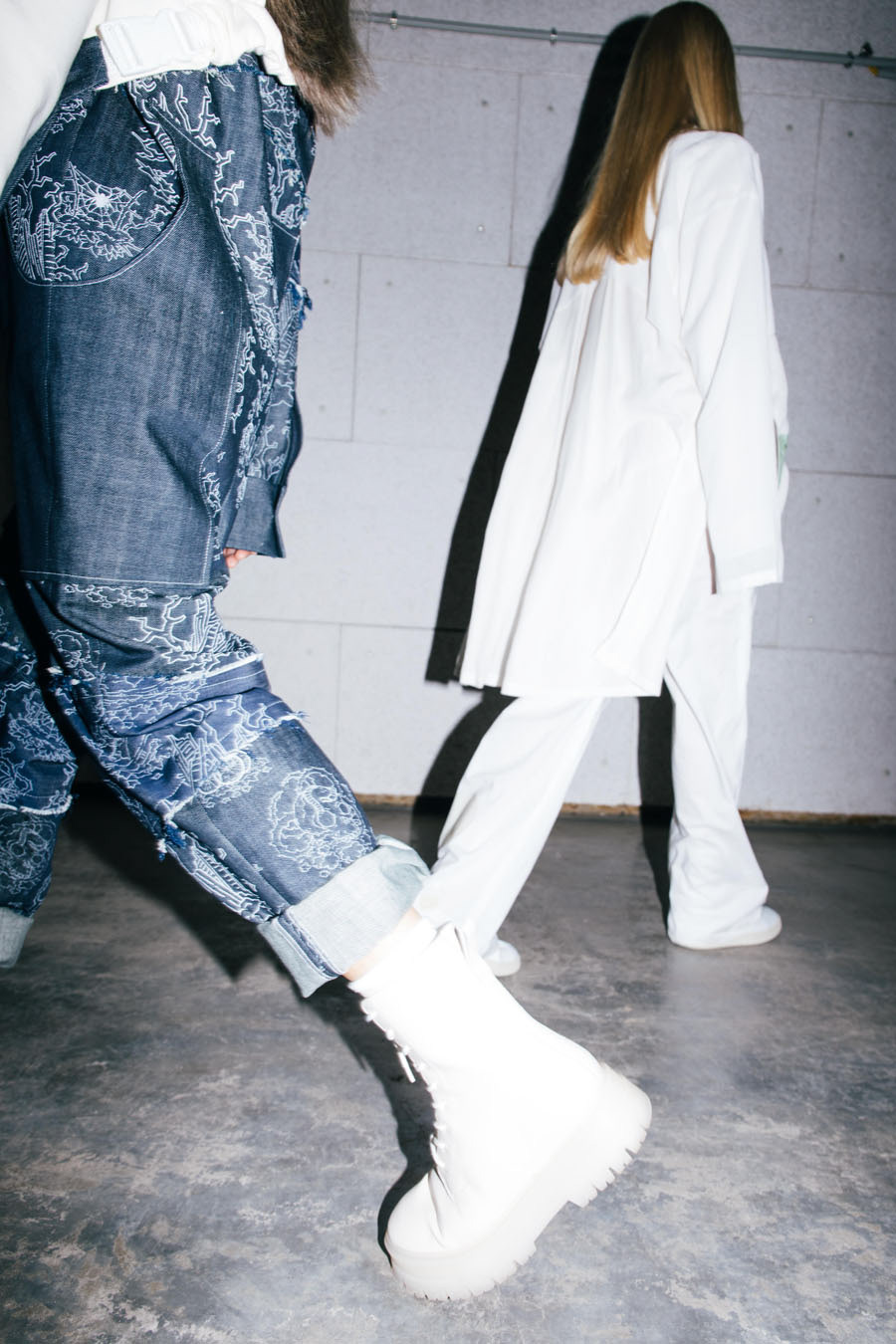 The aim of the collec

tion is to visualise that sustainable fashion design functions as future-oriented for the benefit of society and the environment. Why Colours Matter draws attention to the aesthetic colour diversity of microalgae with its fresh and

contemporary textile design . 
To reinforce the added value of the collection that sustainability, fashion and research can complement each other, different methods such as waterless laser cutting and engraving, upcycling and patch-working were implemented and combined with the microalgae based print pieces. The shape language of the collection is urban futuristic. Functionality meets contemporary design. 
To create a deeper sustainable meaning for my fashion collection Why Colours Matter I only used sustainable and second hand materials, like organic cotton, hemp, tencel and linen fabrics.
I am an aspiring fashion designer (M.A) who has found her passion in the intersection of urban design and innovative research. In 2022, I won  the Green Concept Award 2022 in the category fashion & I am currently on the Long List of the Dezeen Awards 2022 in the Wearable Design category. My collection Why Colours Matter will be launched at the Fabricating the Future conference in New York City on the 6th & 7th of October 2022. And I will also be exhibiting my collection at Dutch Design Week 2022 at the Bio Art Laboratorium.
Feel free to contact me for future cooperations or potential design projects.